Public School Volunteer Week April 19 - 23, 2021, provides a yearly opportunity for schools and families to honor and highlight the powerful contributions parents, school staff, and businesses provide at school and home to support student success.
Here at Clay Central Everly Elementary we would like to thank our Nature Learning Center clean-up crew, our "Pop Can" and "Maverick Fish Fry" volunteers for their continued CCE support!
Nature Learning Center Clean-up Crew
Last summer we had several volunteers that helped clean up, weed, trim trees, and spread new mulch/rock in our Nature Learning Center. The Nature Learning Center provides our students with opportunities to learn more about planting and pruning. The Clay County Naturalist holds educational sessions in this center. The students can play in the sandbox, build with wooden blocks, ride trikes, play music on the new xylophone, and practice creative play on the stage.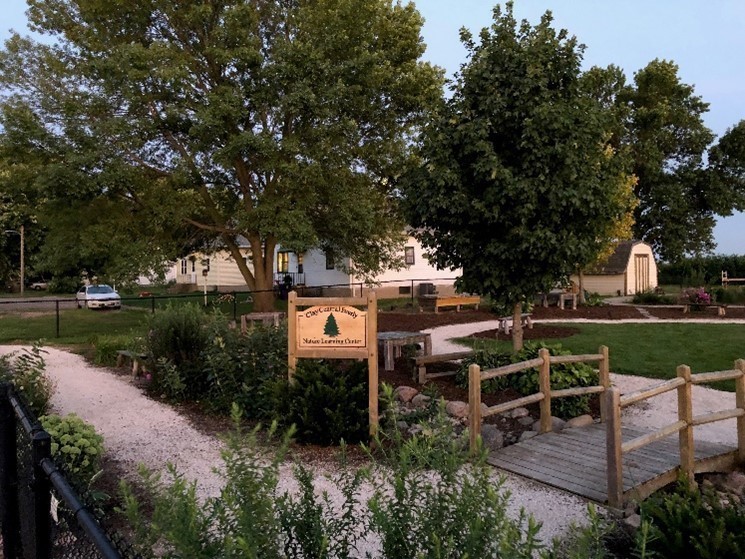 Thank you to our Nature Learning Center Clean-up Crew:
Lori Larson, Roger & Mary Ann Jobst, Curt Busch, Kevin & Diane White, Lance Kruse, Allison, Sierra, Mathew, & Carter Goyette, Jeff Scharn, Josh Toft, Dan Swanson, Maureen Haroldson, Eve Maker, Marlana Tewes, Alan Vasher, Darcy Brugman, Betsy Schoelerman, and Lori Key.
Pop Can Collection
During the 2020-21 school year the communities of Rossie, Royal, and Everly have donated over $4,550 in cans to the CCE school. Thank you to those that have collected, sorted, and delivered pop cans:
Bud & Linda Yungbluth, Dave & Luanne Saboe, Betsy Schoelerman, Jeff & Lynn Cronk, Lori Larson, Bev Rinehart, Aylin Heikens, Darcy Brugman, Jennifer Findling, Adalyn Schoelerman, Mathew, Carter & Allison Goyette, Diane White, Klint Goodchild, Val Johnson, Joan Kimball, Marlana Tewes, Lori & Dean Key, Maureen Haroldson, and Roger & Mary Ann Jobst.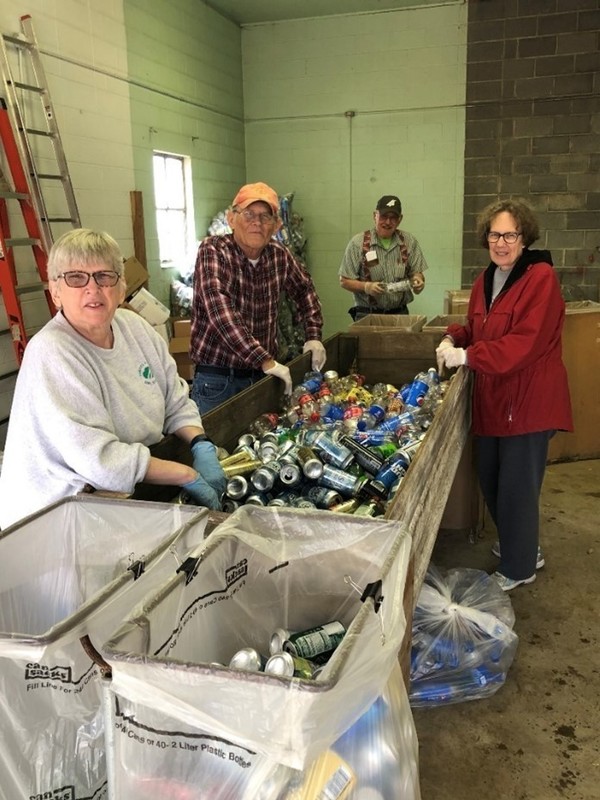 Annual Maverick Fish Fry
The CCE drive-by Maverick Fish Fry took place on Friday, March 5th. Volunteers prepared 225 pounds of fish and served over 150 meals. Thanks to local business donations and community support this year's fish fry was a huge success and raised approximately $2500.
Thank You Maverick Fish Fry Volunteers:
Lori Larson, Tayla Coady, Joan & Kent Kimball, Lori & Dean Key, Tierny Rutt, Hanna Geer, Maureen Haroldson, Marlana Tewes, Darcy Brugman, Jeff Scharn, Lester Tessum, Curt &, Diane Busch, Ashley Tessum, Klint Goodchild, Kay Thompson, Brian & Kari Schmidt, Bev Rinehart, Diane White, Allison Goyette, Mike Trienen and Roger & Mary Ann Jobst
Our Pop Can Collection project and the Maverick Fish Fry money will go towards our new playground and will support future educational field trips for our CCE students. We want to thank all of our CCE volunteers for their hard work that made these projects successful!