Students presented our Clay County Sheriff's Department with donuts and a thank you card this morning, showing gratitude for their steadfast protection of our Mavericks! THANK YOU, Clay County Sheriff's Department, for serving and protecting our CCE communities so well! We are thankful for YOU!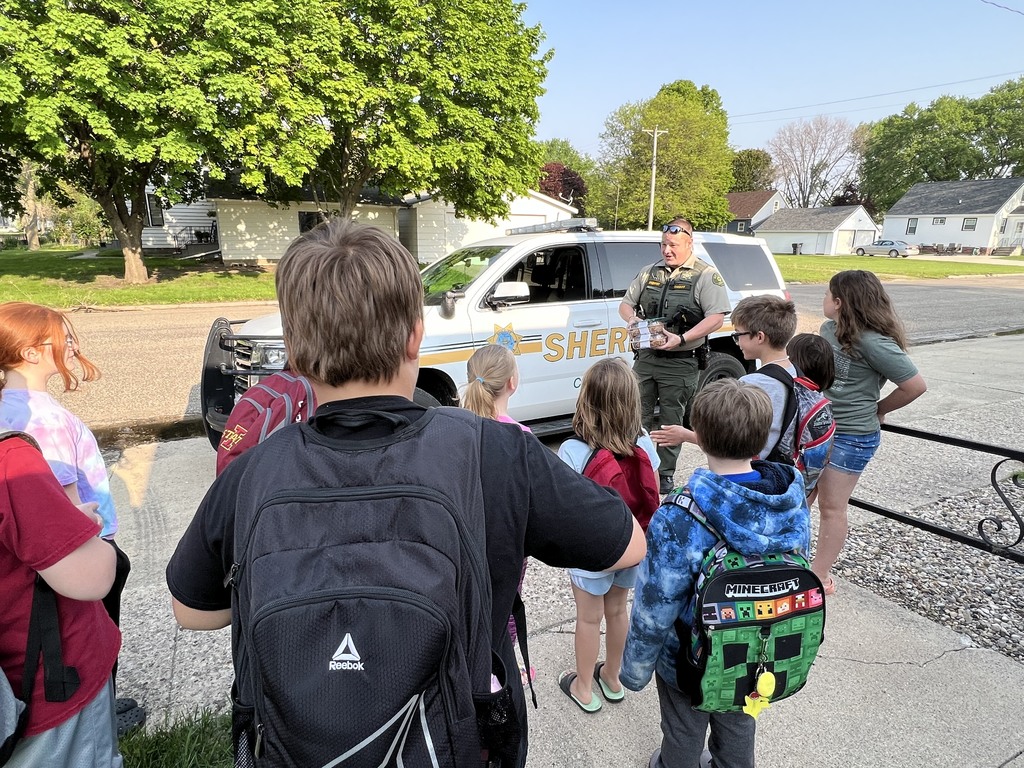 We ❤️ our 6th grade graduates and wish them much happiness in their future educational journeys. Once a Maverick, always a Maverick! ❤️💛❤️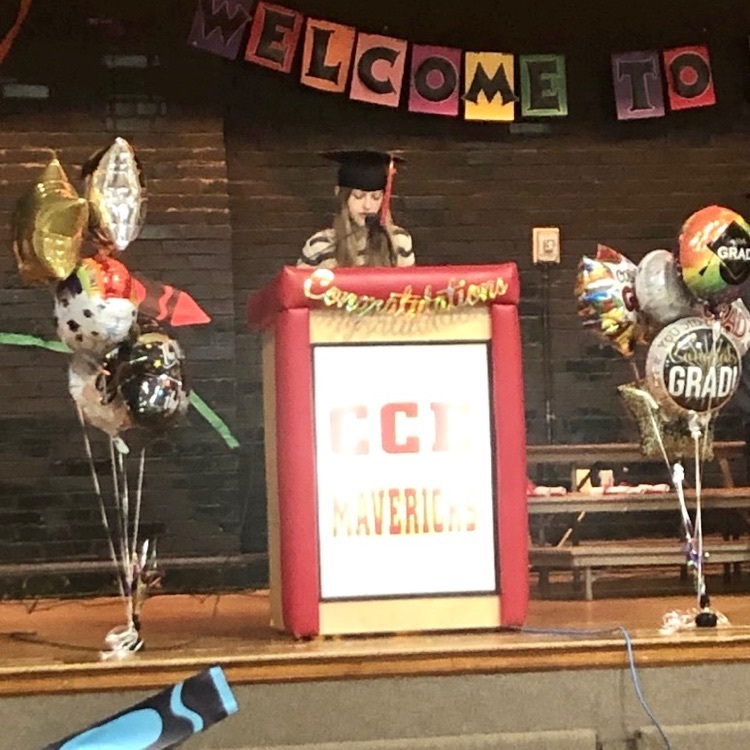 🌼 Flower crowns at Recess!! 🌼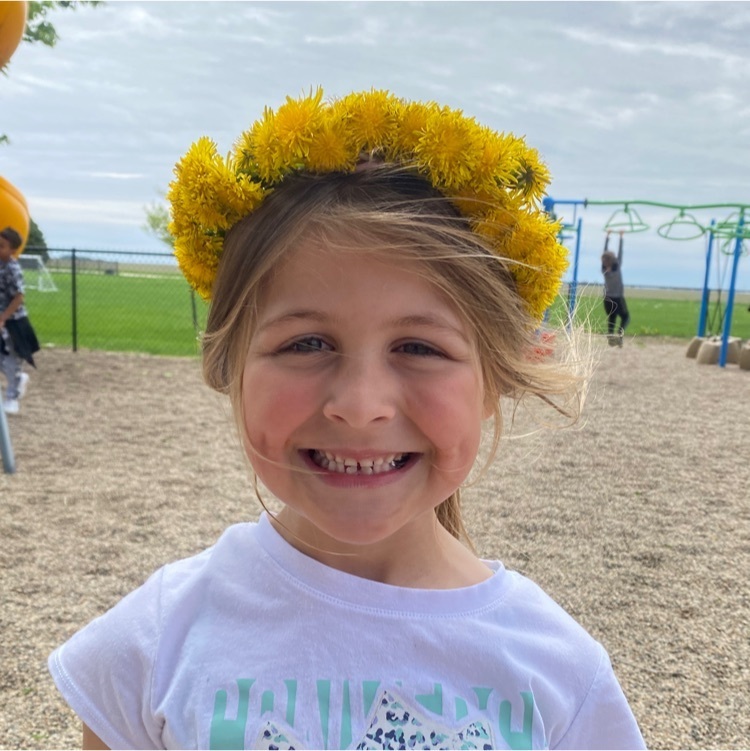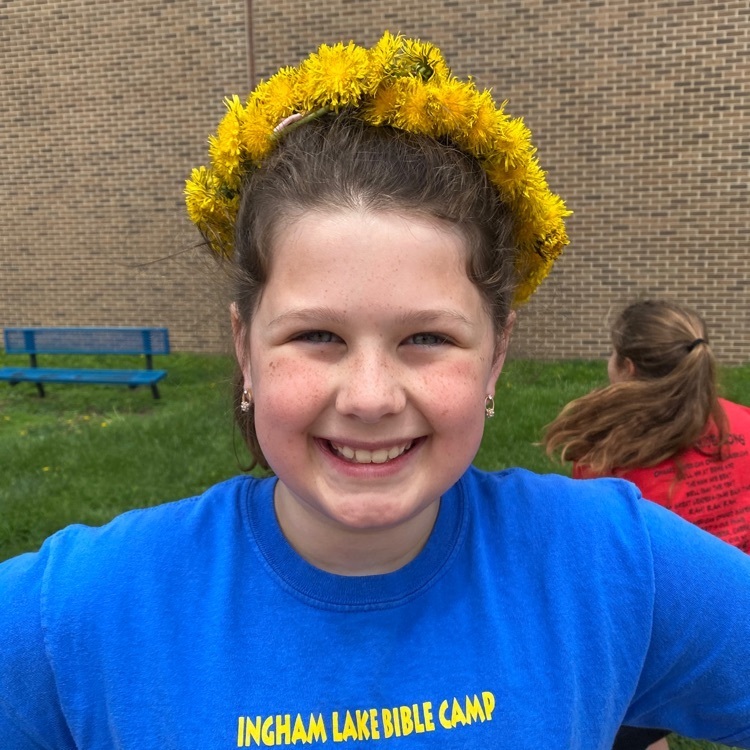 Come join us tomorrow morning for breakfast at 8:00 and 6th grade graduation at 8:15.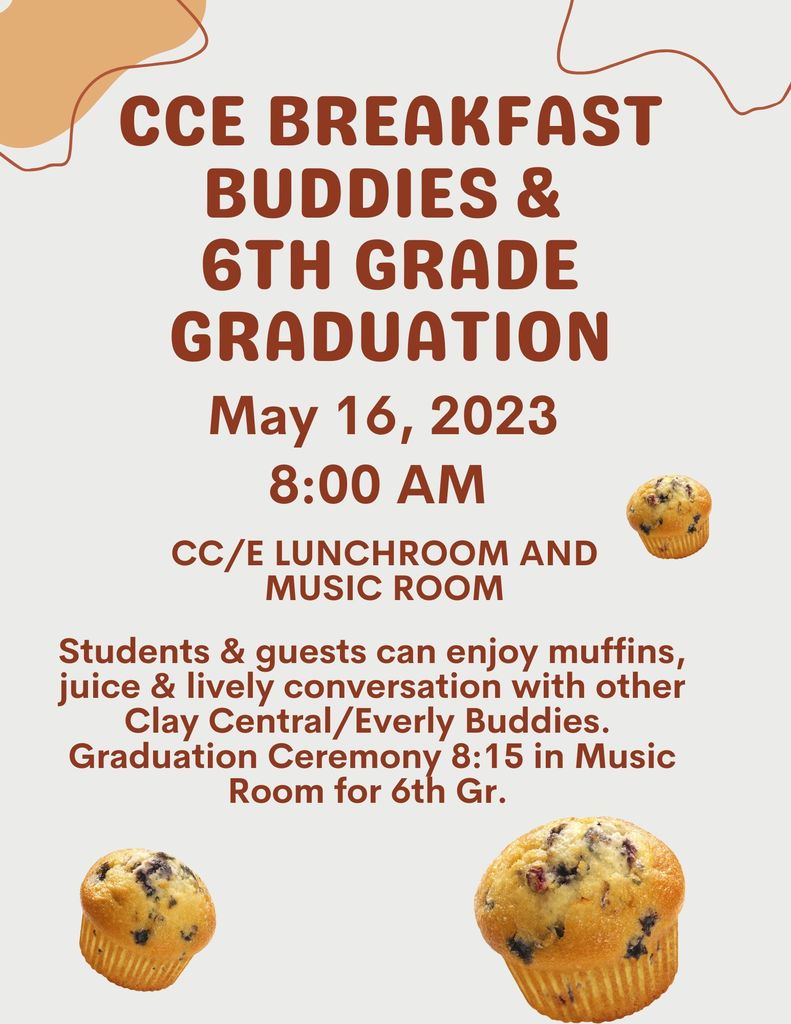 All CC-E students will go to Scharnberg Park for Outdoor Classroom on Wed., May 10. Buses leave at 9:20 and return about 2:30. Please apply sunscreen/bug spray at home if you do not want a Deet product used. A hot dog lunch will be provided. Children should dress in pants & tennis shoes for hiking. Bri the Naturalist will have life jackets for water activities.

Poppin Popcorn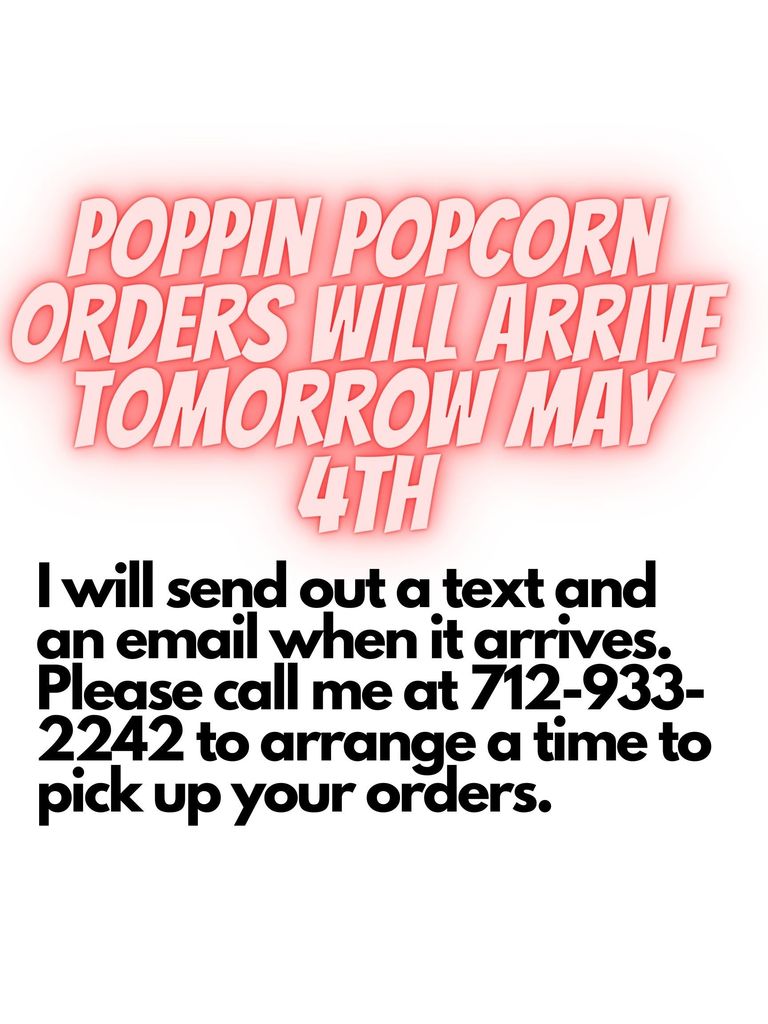 We are so proud of our students - they sang their hearts out tonight!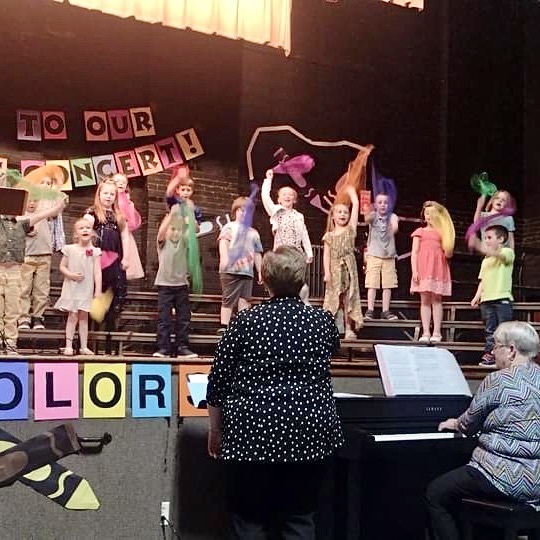 The Clay County Conservation Board's "Oneota Conservation Foundation" ​awarded our CCE Library a grant of $125 this year! With these funds Mrs. Toft ordered "litter getter" grabber-extender-arms for the students to use in keeping the school grounds and community free of litter. She also purchased reusable stainless-steel straws and straw cleaner kits for all of the K-6 children to take home! Did you know that by using a stainless steel or other kind of reusable straw you can prevent up to 6 straws a day from being thrown away? Did you also know that Americans throw away over 100 million straws daily? That's A LOT of waste! Our Mavericks are mighty in their efforts to make their school, community and planet a safer and healthier place to live! Go Mavericks! Thank you to the Oneota Conservation Foundation for this wonderful grant!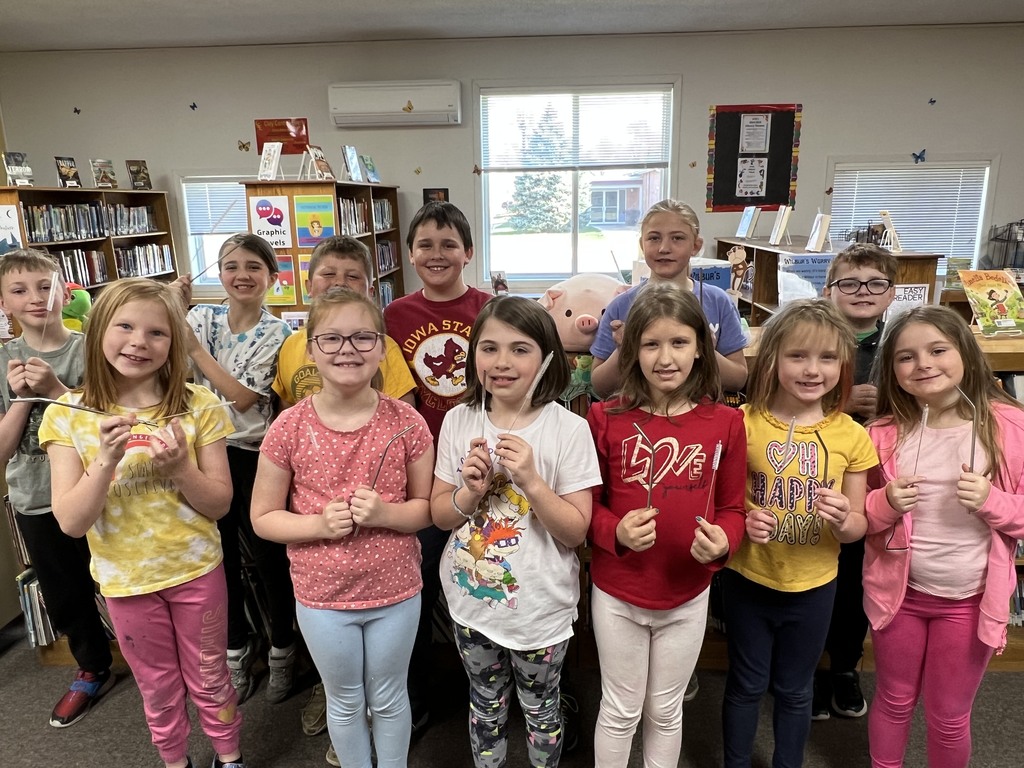 ​Is there a better way to spend a rainy day than enjoying a delicious meal that you DON'T have to make AND getting to play BINGO indoors with your littles? We don't think so either! Join us for our final Family Fun Night of the school year! We can't wait to see you there!
These Maverick Musicians are Magnificent! These young ladies had a blast singing, learning and meeting new friends at NW Iowa 5th & 6th Grade Honor Choir!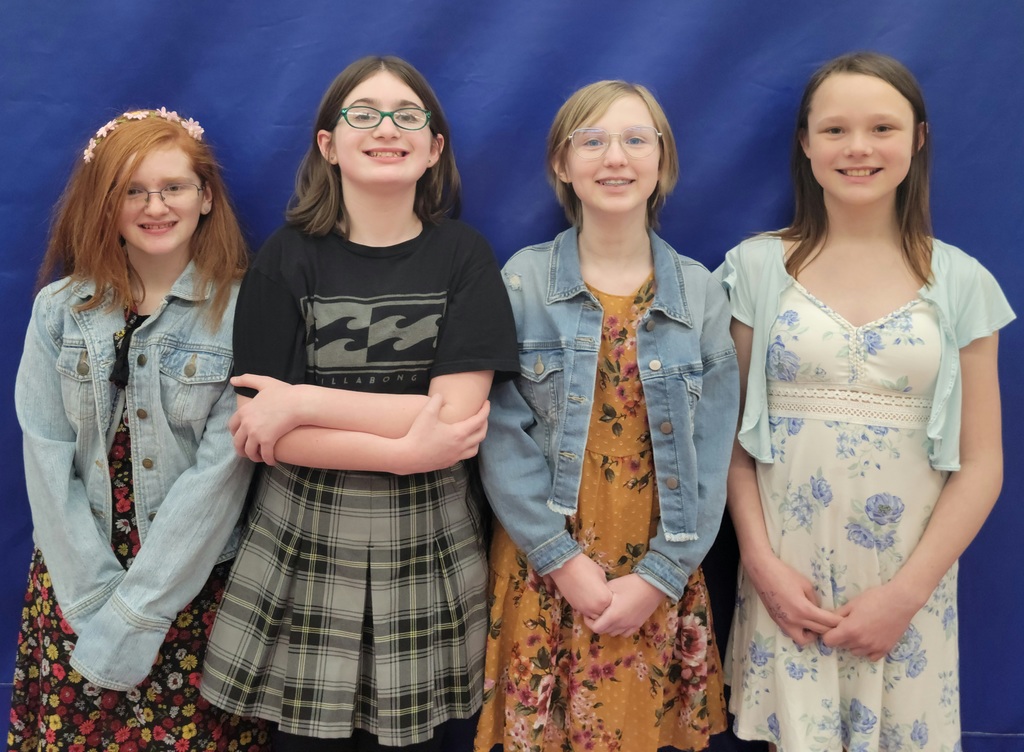 4 CCE students sang in the NW Iowa 5th & 6th Grade Honor Choir at Sioux Center Middle School on April 18th. The singers had a fabulous performance! We're so glad you shared your love of singing! We're all proud of you!

CCE Elementary Spring Concert is Thursday, April 27, 2023 at 6:30PM in the CCE Elementary Music Room. The theme for this performance is "COLORS!" Ms. Bunge and the students in K - 6 are preparing an evening of songs that will leave a vivid imprint in your soul. The Elementary students are excited to perform for you!

We are extending our Poppin Popcorn Fundraiser until Friday, April 21, 2023.
SAVE THE DATE! Come one and all!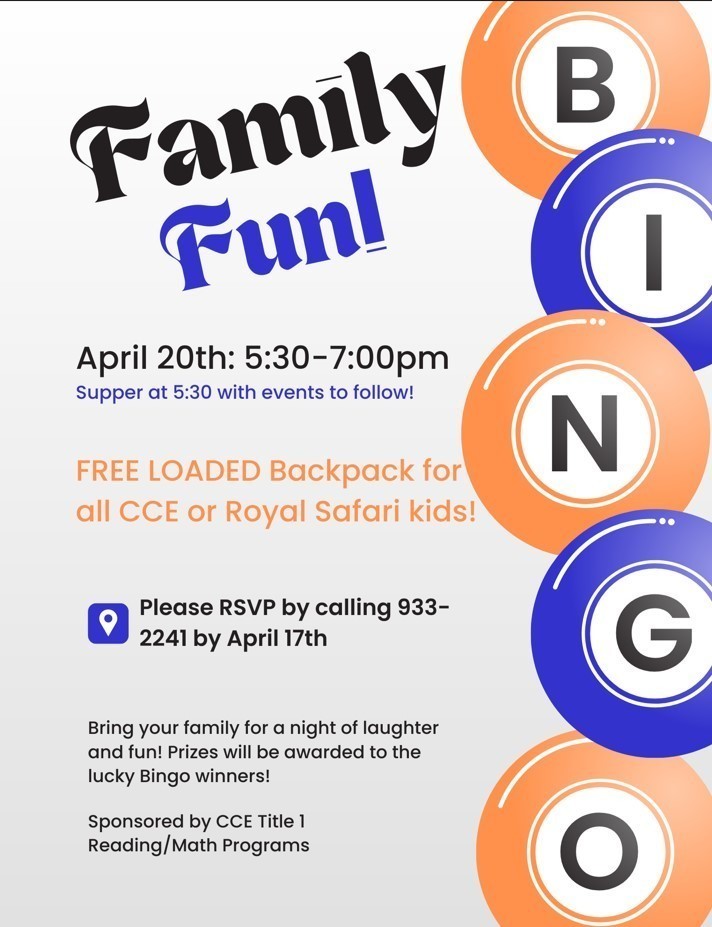 CC-E Volunteers, Let Us Treat YOU!! We would like to show our thanks & appreciation to all CC-E volunteers (Can sorters, Sponsors, classroom helpers, carnival helpers, fish fry volunteers, guest speakers & all others)- PLEASE COME!!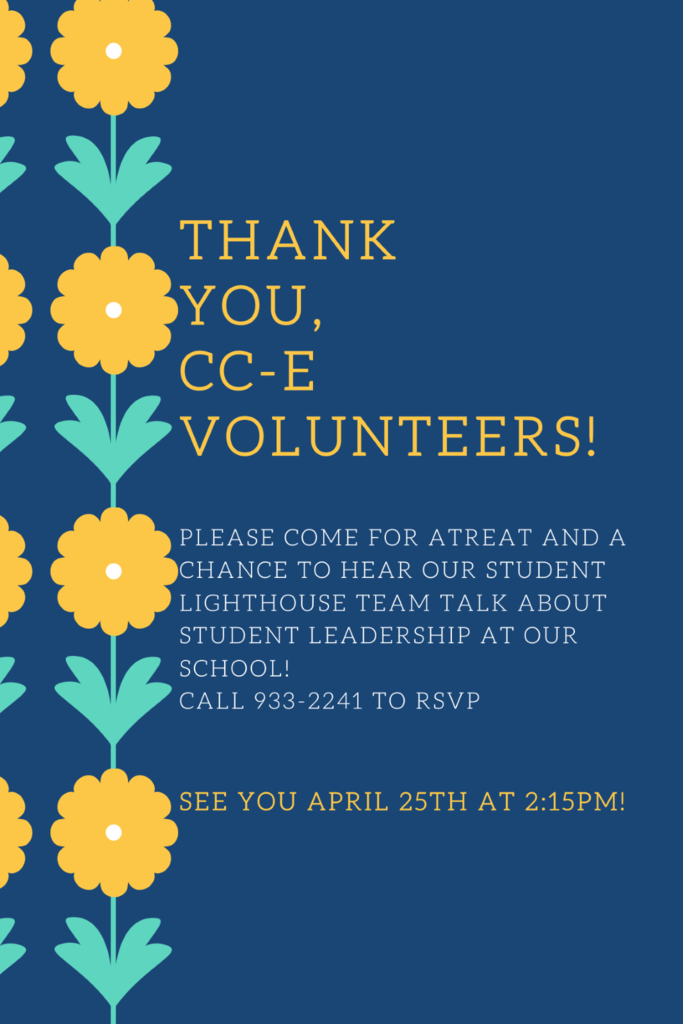 Look who's going to Honor Choir! The NW Iowa 5th & 6th Grade Honor Choir will take place on Tuesday, April 18th at Sioux Center Middle School. Pictured: Lexi L., Riley H., Hallie F., Lexie J. (Absent: Kate H.). These super singers will represent CCE and will sing their hearts out with many other 5th & 6th graders from NW Iowa. The choir will rehearse all afternoon and perform a public concert at 6:30PM in the Sioux Center Middle School Gym. Congratulations! We're proud of you.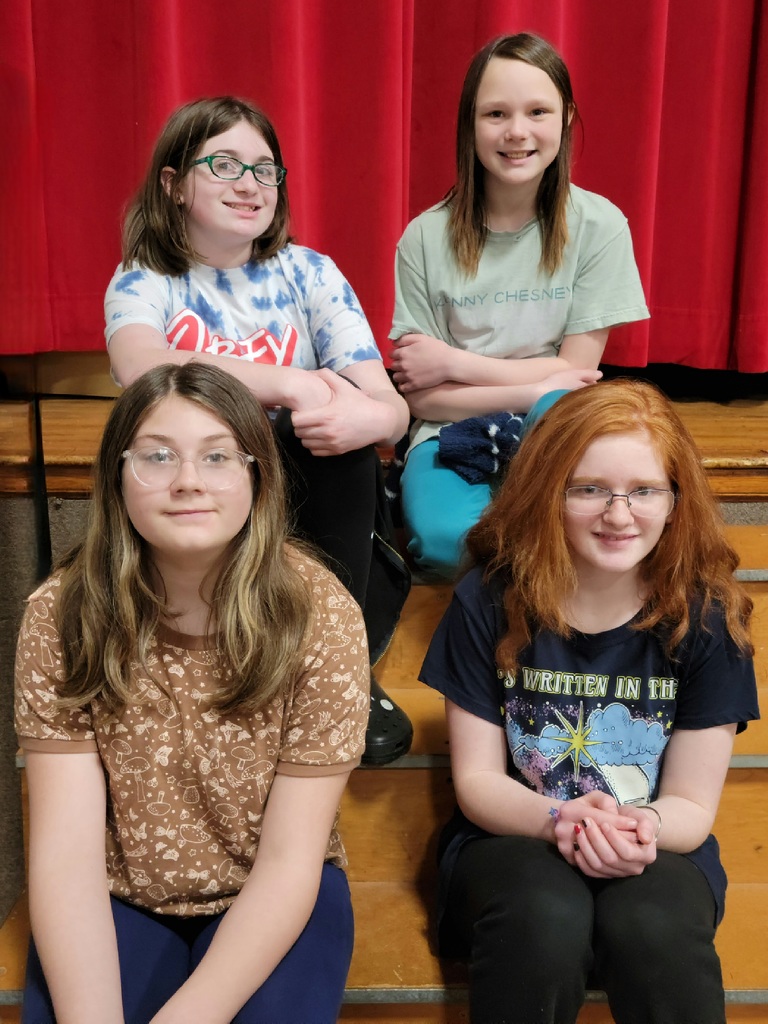 Kids Heart Challenge will also end on Friday, April 14th. Children that reach $200 will get to be the PE teacher for the day!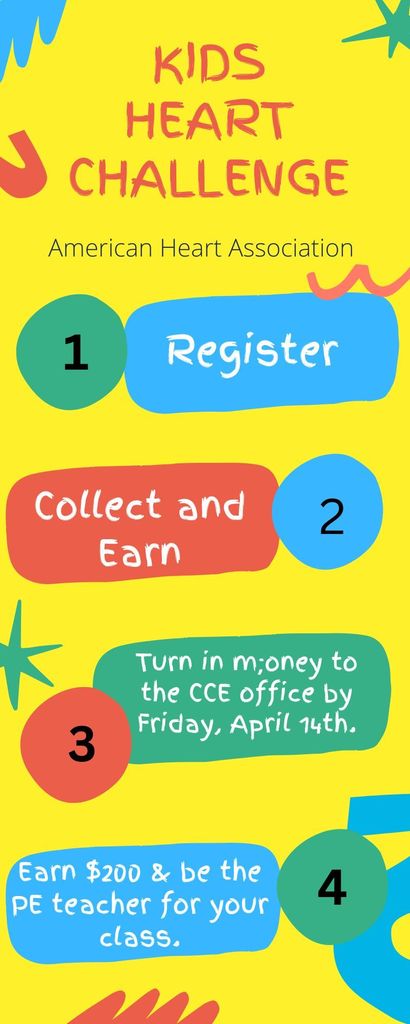 Just a reminder that our Poppin Popcorn Fundraiser needs to be turned in this Friday, April 14th.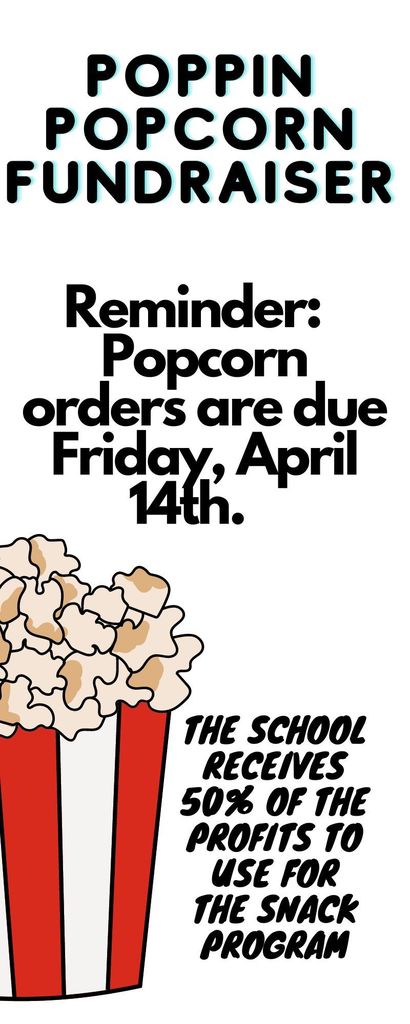 Sometimes coming back from Spring Break can be a real chore, but we are thankful Mel helped us "hop" back into the swing of things with a bit of bunny fun with her Clay County Rabbit Ranglers bunnies and educational information!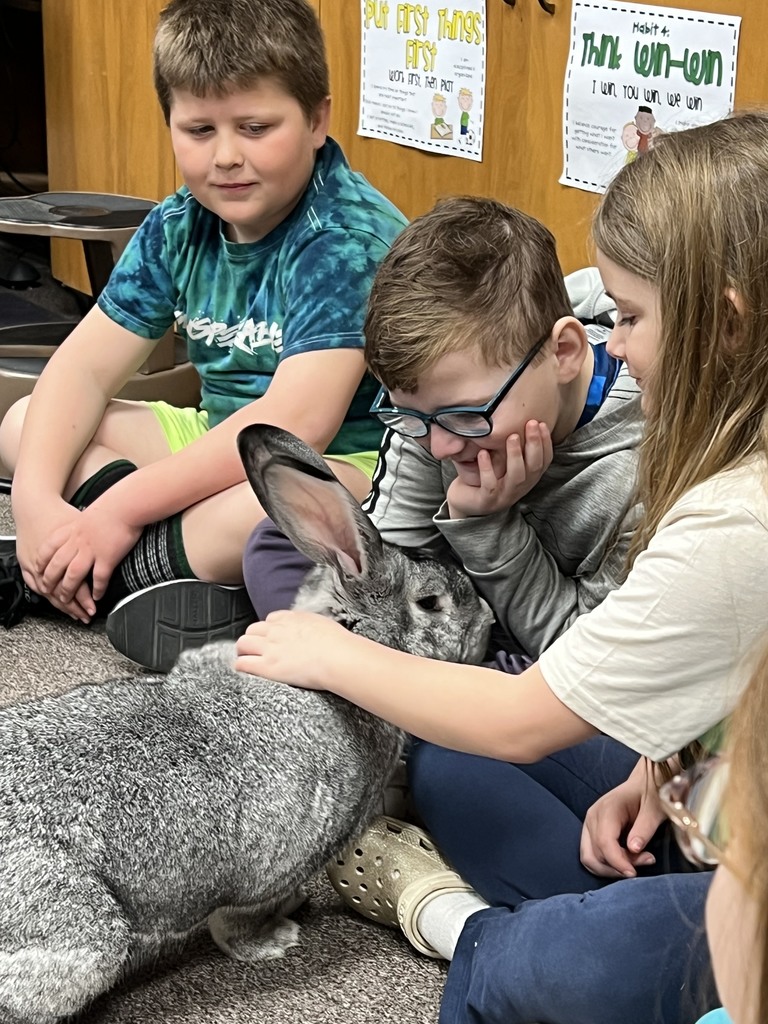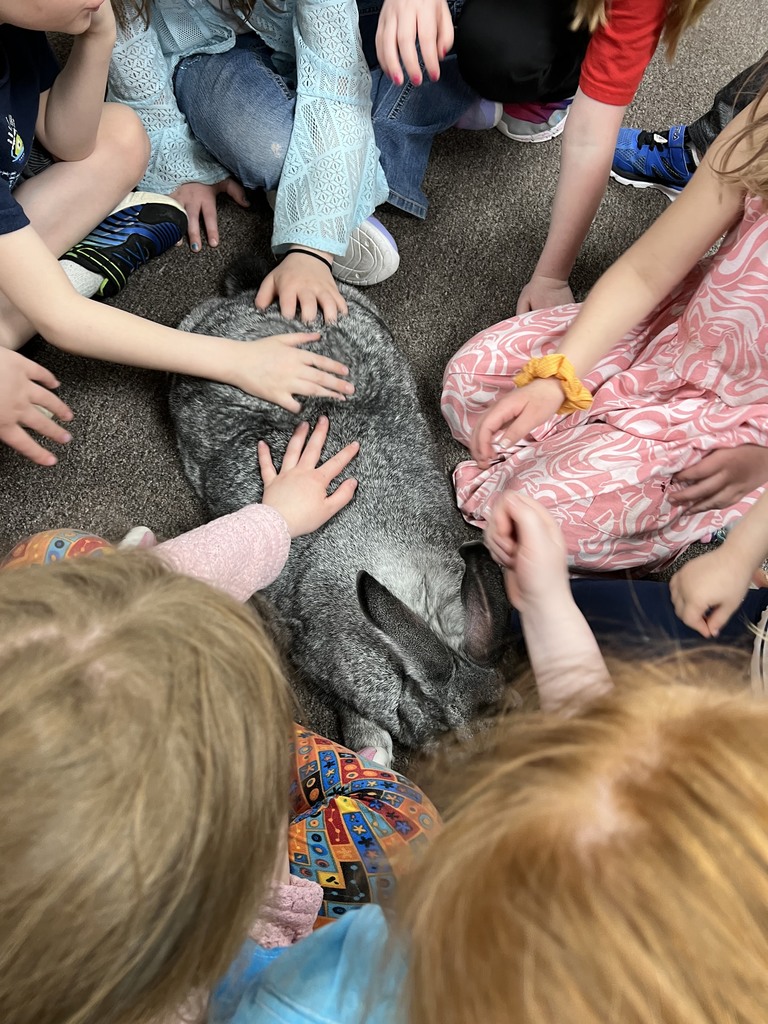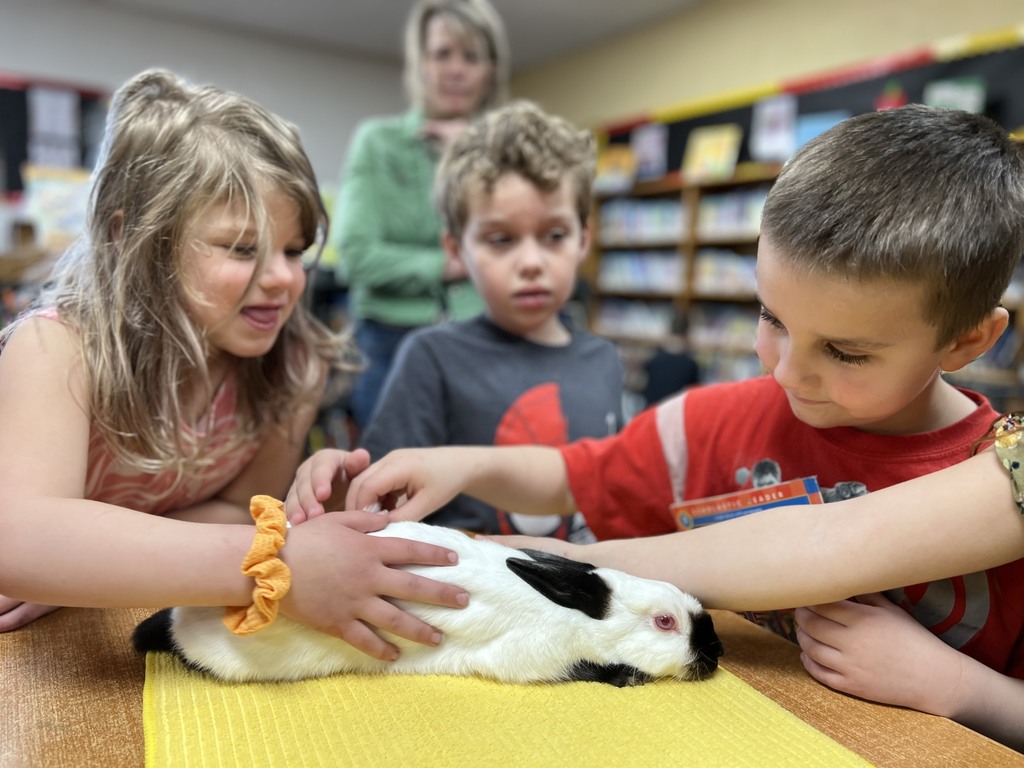 HAPPY BIRTHDAY, Mrs. Huntress!! Thank you for all that you do for our students, staff and school! We love how you lead us all with consideration, patience, kindness and genuine care. We are so grateful for YOU!