Way to go, Owen & Maggie! We are proud of your summer reading and writing work! Your names will be entered in the drawing for the Mind-Ware toys! Keep up the great work!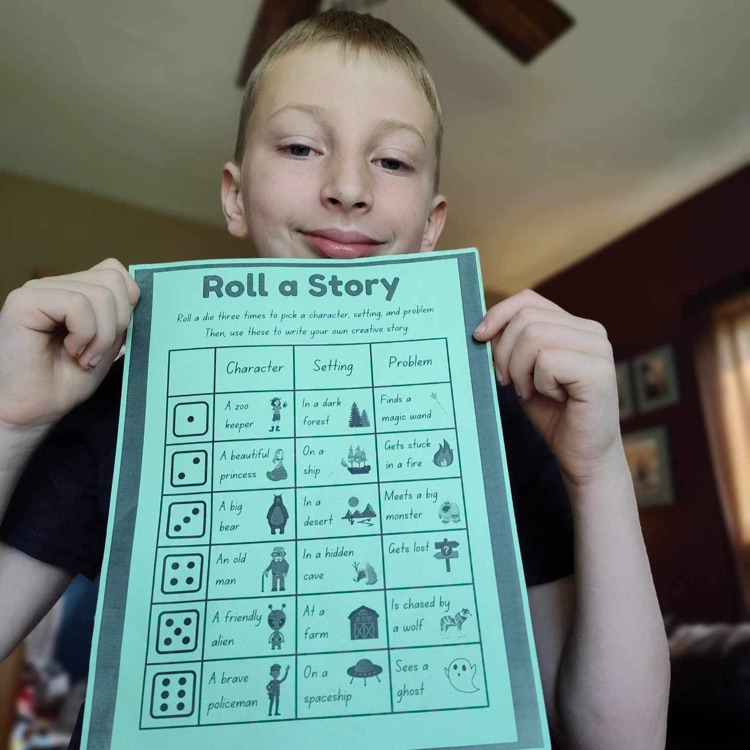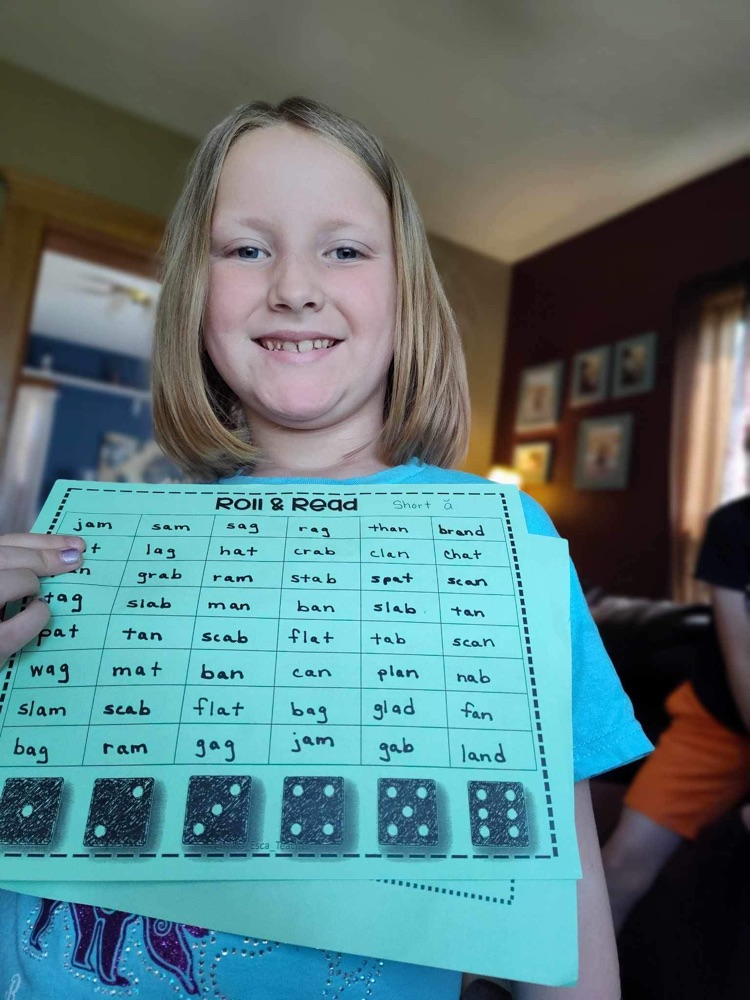 CC-E floors will be waxed on Friday, July 14th. PLEASE do not enter the building from Friday morning at 7:00am until Monday at 8:00 am. Come check out the new window wraps!! They are very cool!! Soon all front windows will be wrapped.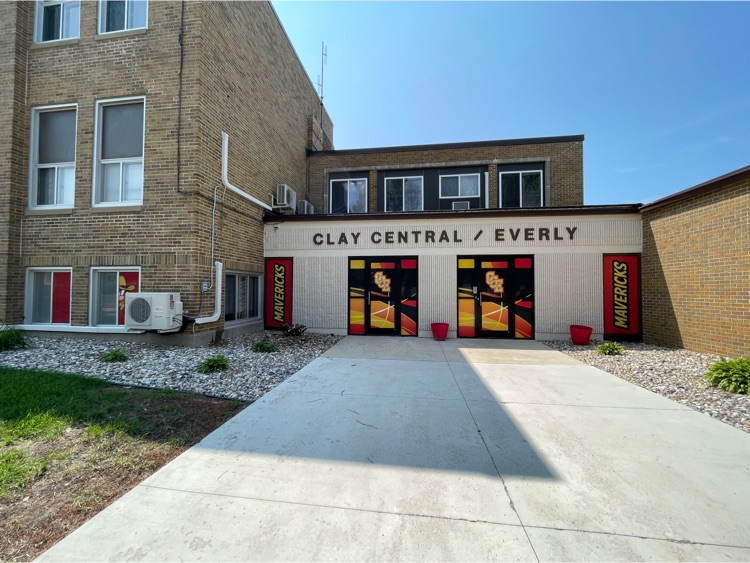 If you need WIG (Wildly Important Goals) forms, call the CC-E office and ask Val to print them for pick up or email them to you! 😊 These were also in the backpacks given out in April at Family Fun Night & by teachers. Start setting goals today to avoid the summer learning slump! Send a picture of your child & his/her completed goal sheet by July 31 to get entered into the Mindware toy drawing to occur after Aug. 15. Each child can submit entries for June, July, and Aug. 1-15. 😊😊 Start soon - it's not too late!!

Which K-6 students will win these fun prizes for reaching their Wildly Important Goals this summer? Send Val or Mrs. Huntress a picture of a completed Goal sheet at the end of July and again on Aug. 15 to get your name entered in the drawing. Emails are found on the CC-E webpage. Winners will be announced after Aug.15! We'd love for you to reach a reading or math goal, a fitness goal, or a healthy habits goal!! Start today!! 😊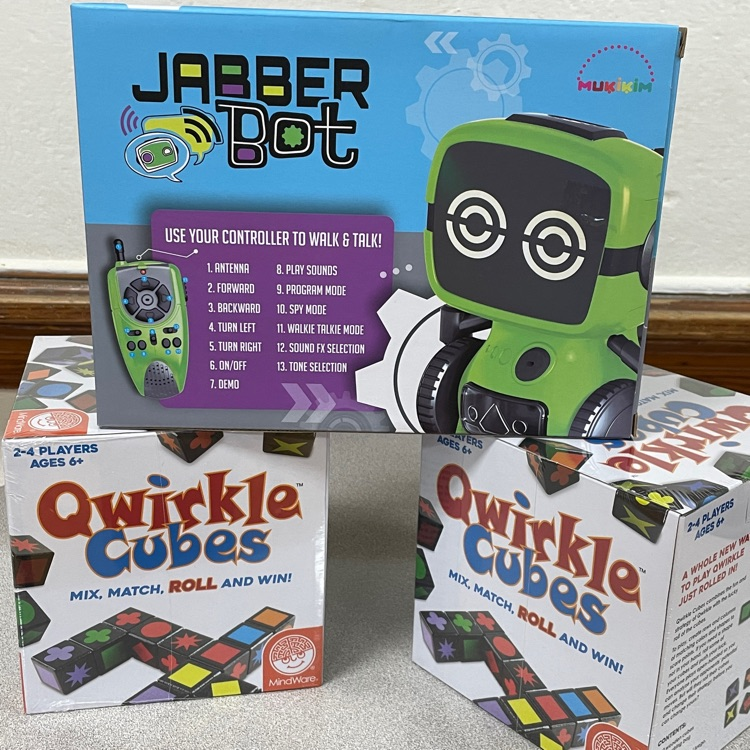 Congratulations to these 3 readers who met a June reading goal!! Way to go, Mavericks!! One WIG completed this summer! Who else is working on some learning goals this summer? Send us your photos!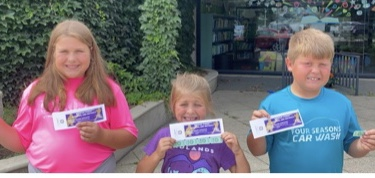 Hey, Mavericks! What WIGS (WILDLY IMPORTANT GOALS) have you set for yourself this summer? How are you sharpening your saw? Don't forget to send Val or Mrs. Huntress an email with your photo when you've met a goal! Get your name in a drawing in Aug. for cool Mind-Ware!

School Registration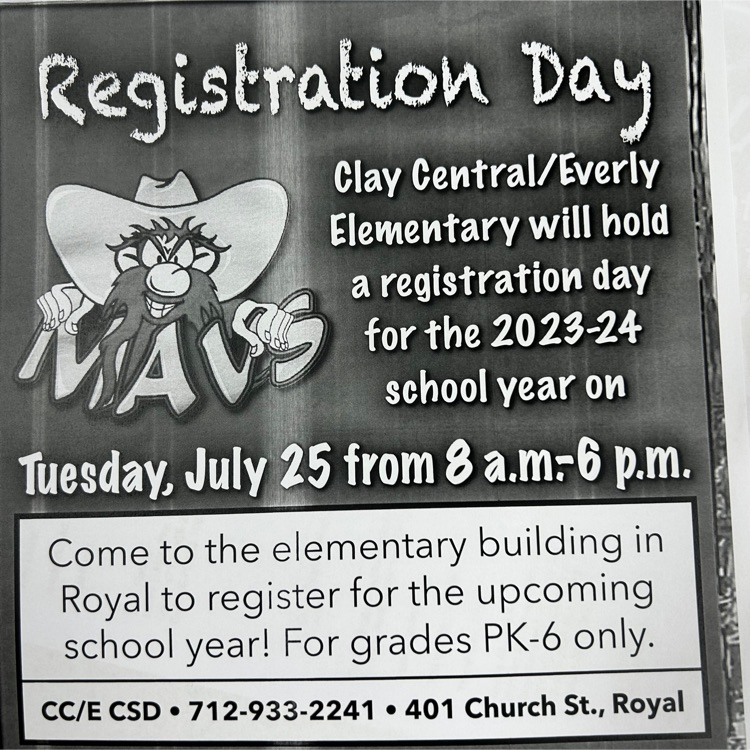 If any church, school, or individual would like FREE sheet music, please call Val at CC-E Elementary in Royal and arrange to come and browse old files full of it!! Most is appropriate for ages 13 and older. 🎼 712-933-2241 Sheet music available until July 20th.

Pictures of piano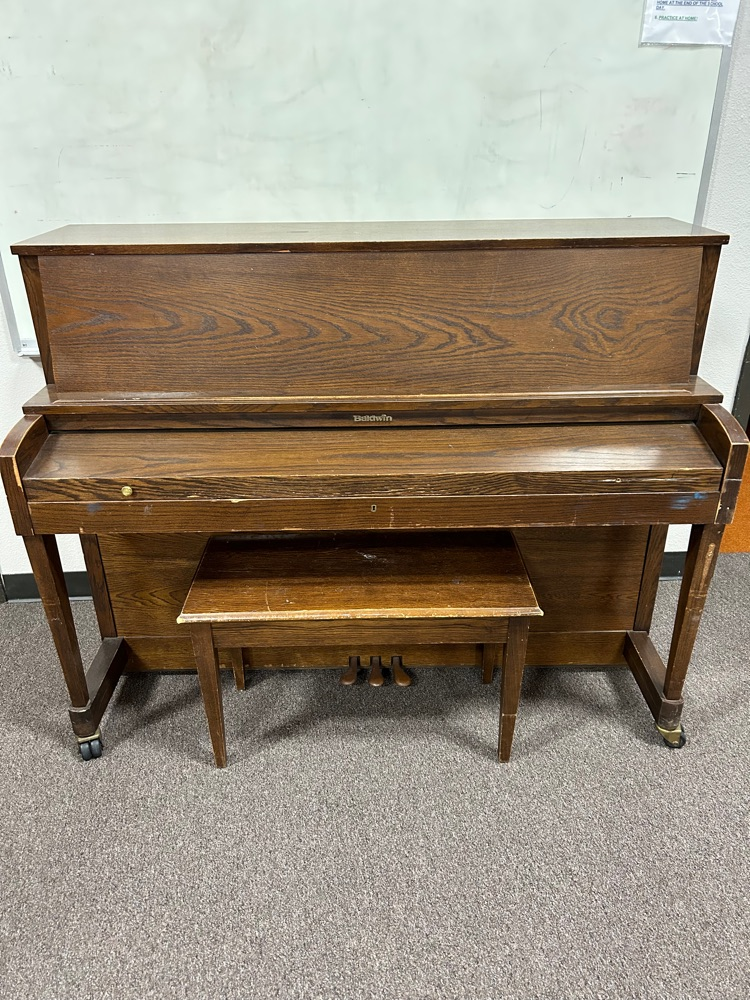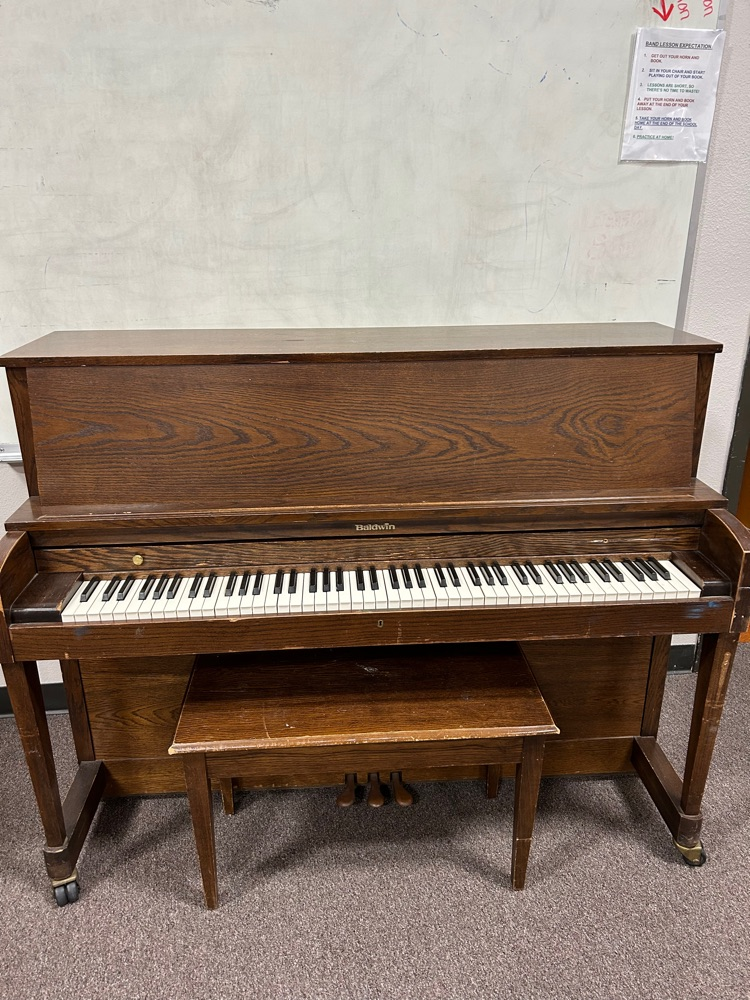 Sealed bid instructions for Baldwin piano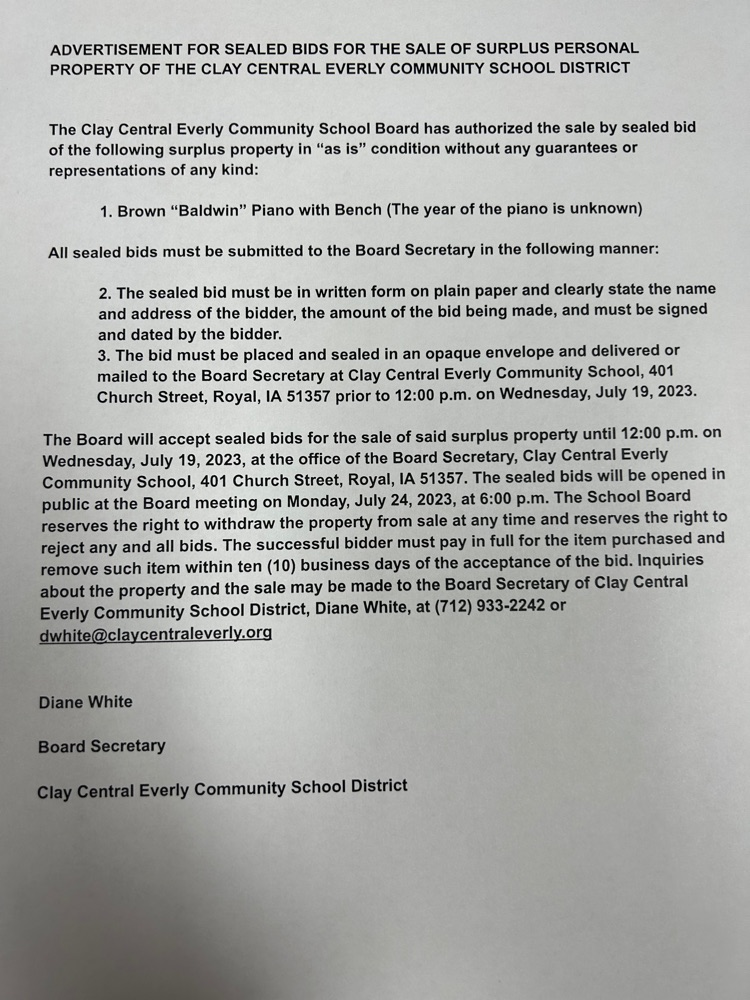 SUMMER WIG REMINDER!!! Don't forget to WIG OUT!! Families are encouraged to set "Wildly Important Goals" with each child to support learning. Then families are encouraged to develop a simple plan to meet the goals. Families are encouraged to share photos of their children working on skills at home over the summer by taking a picture and emailing it to either Val Johnson or Mrs. Huntress at CC-E. We will likely post photos on social media to celebrate learning with our CC-E family! Emails:
vjohnson@claycentraleverly.org
mhuntress@claycentraleverly.org
Bring in your progress charts at the end of each month in May, June, July, and then also by August 15th. If you bring in 4 charts, your child's name will go into the drawing for some cool Mindware Toys!! Winner's names are drawn at our Back To School Night Meal in August!!! YOU CAN DO THIS!! BE PROACTIVE, PUT FIRST THINGS FIRST, and BEGIN WITH THE END IN MIND!! SHARPEN YOUR SAW!! 🤩

Happy summer from your friends at CC- E! We ended this year with a bang!🎉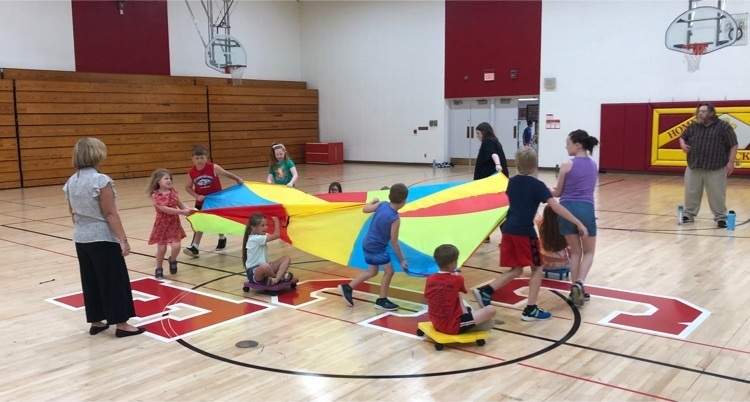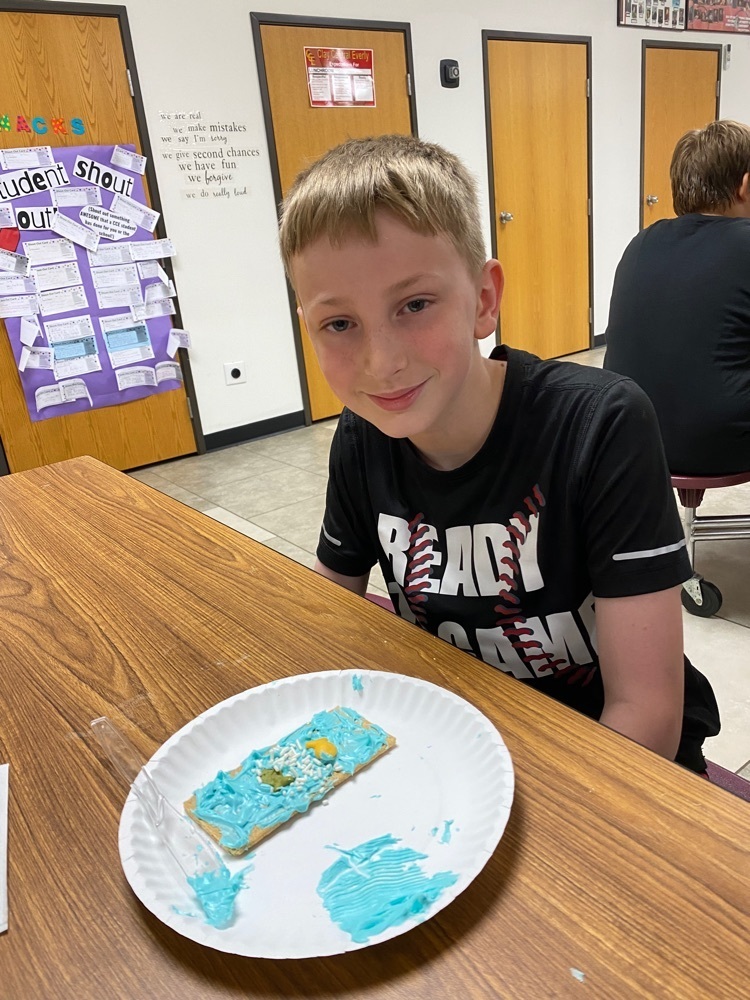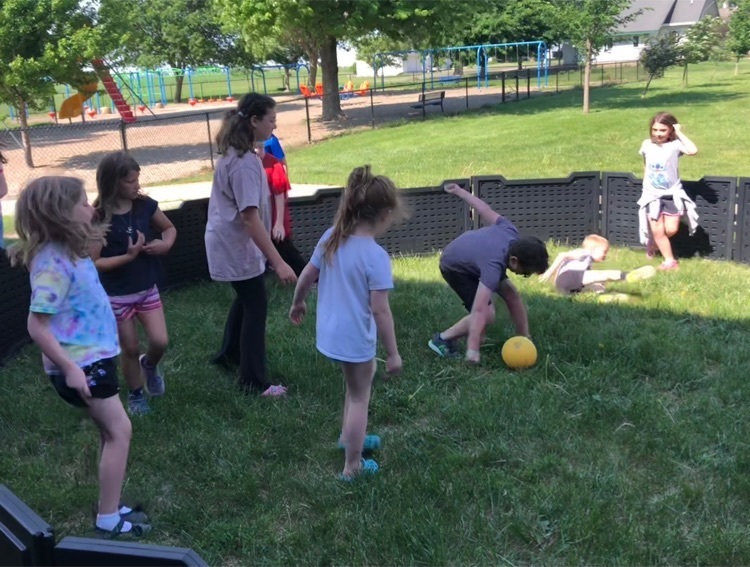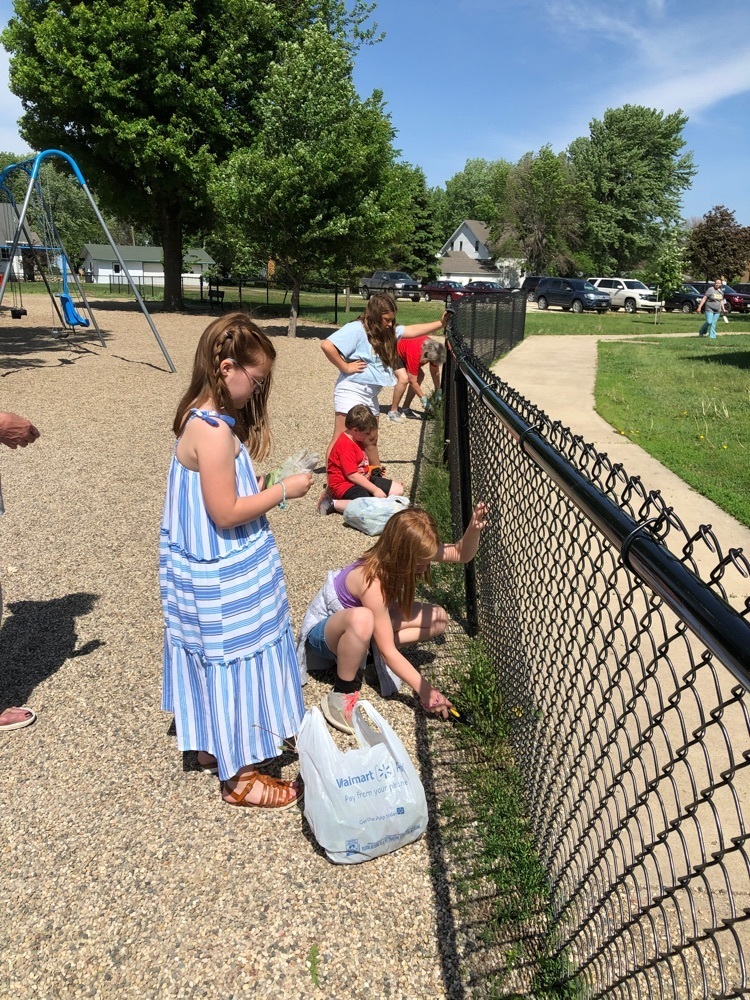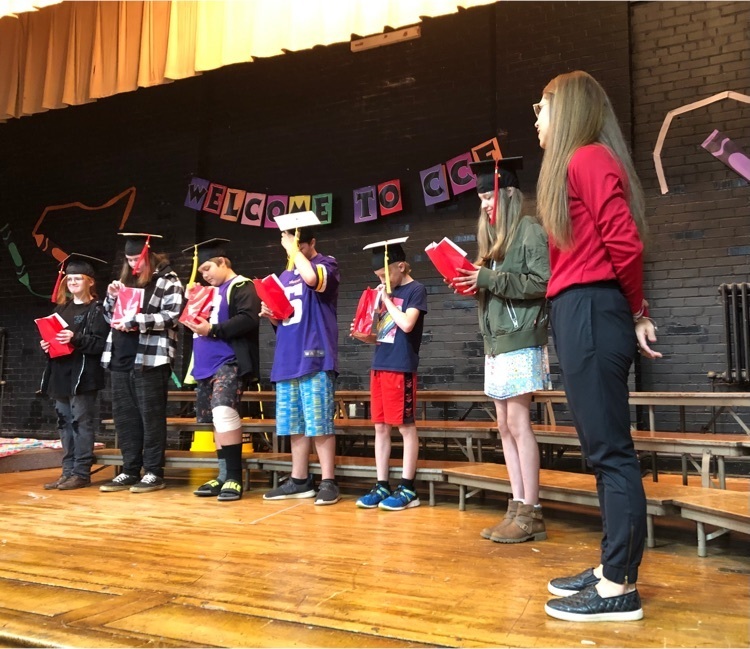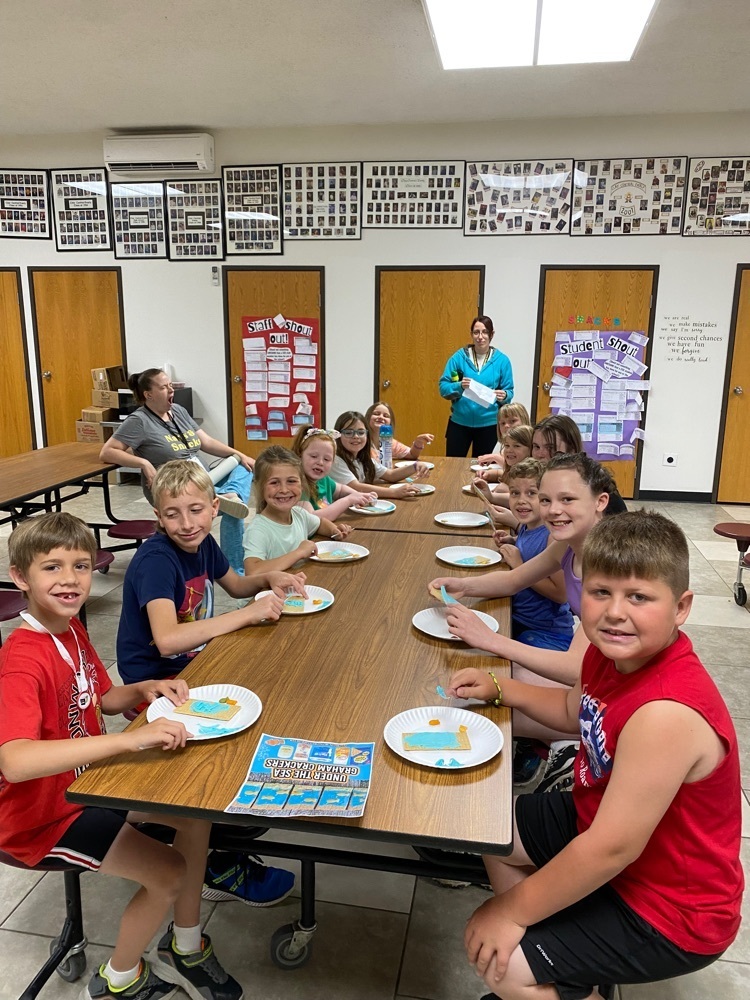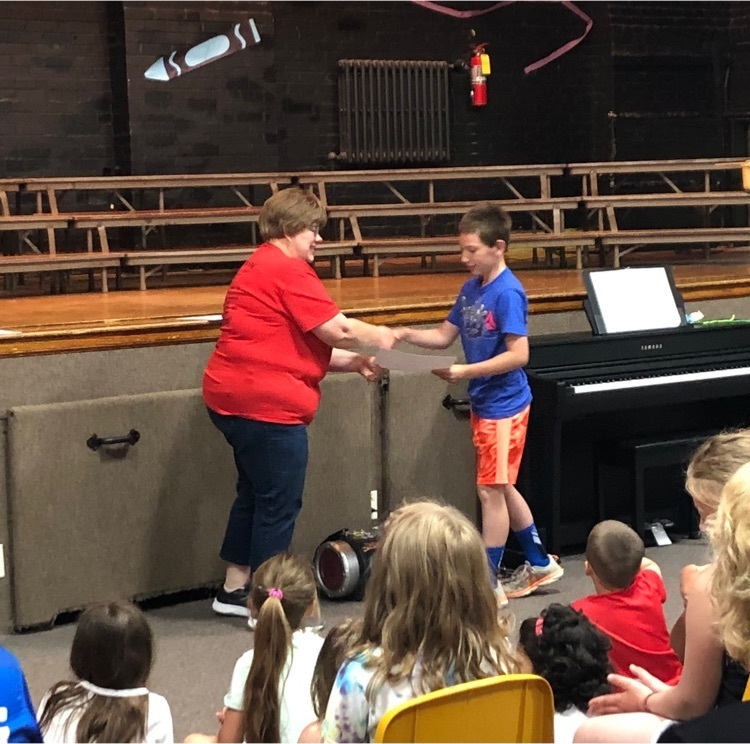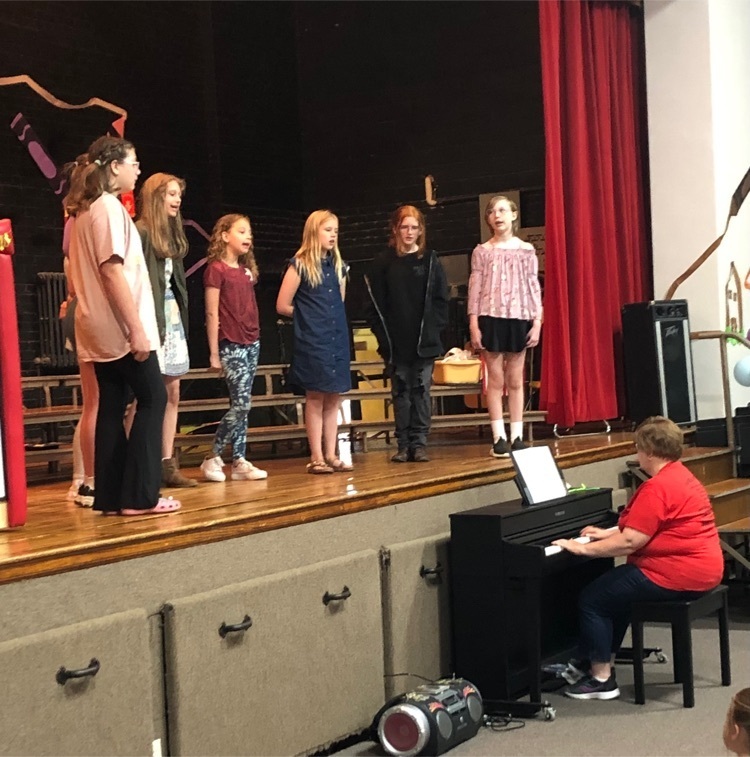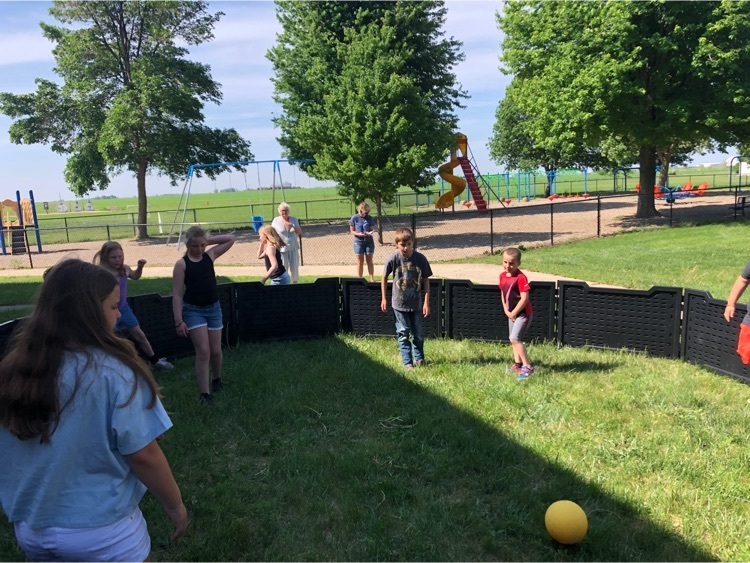 We wish you the best 6th graders!!! Have a GREAT summer!!!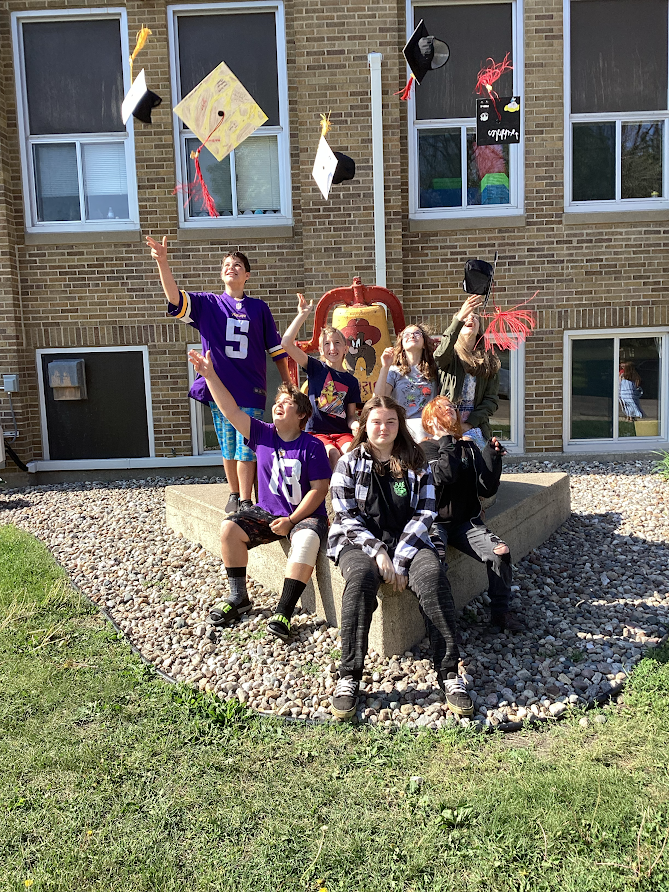 Students presented our Clay County Sheriff's Department with donuts and a thank you card this morning, showing gratitude for their steadfast protection of our Mavericks! THANK YOU, Clay County Sheriff's Department, for serving and protecting our CCE communities so well! We are thankful for YOU!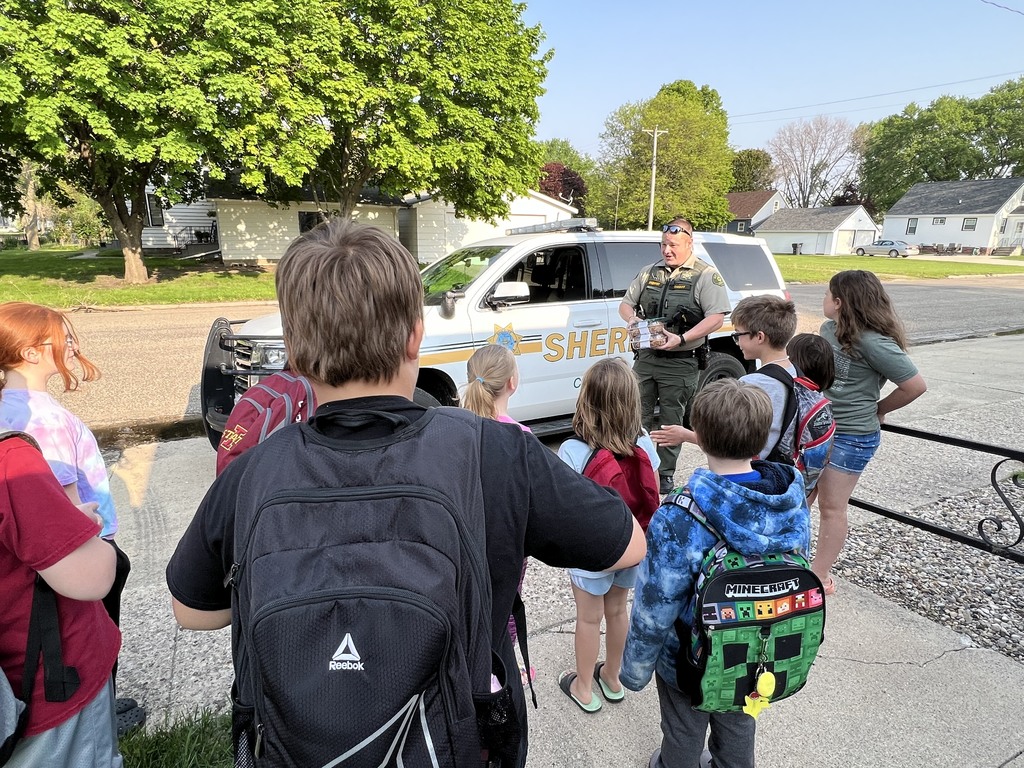 We ❤️ our 6th grade graduates and wish them much happiness in their future educational journeys. Once a Maverick, always a Maverick! ❤️💛❤️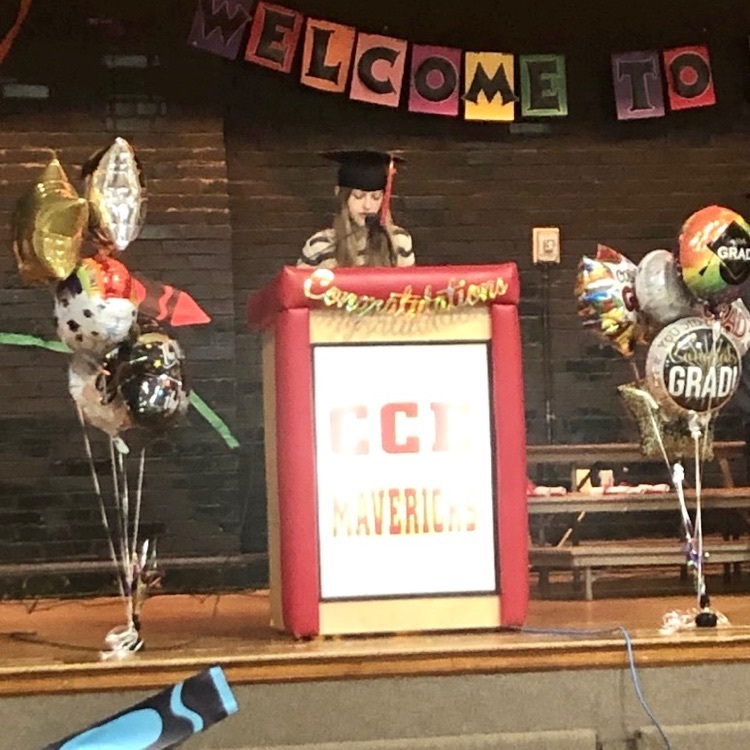 🌼 Flower crowns at Recess!! 🌼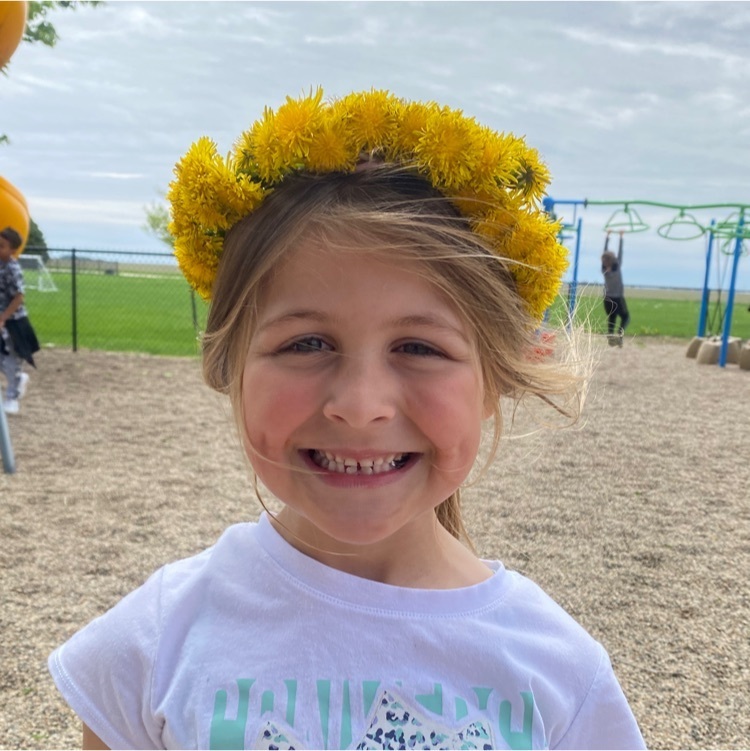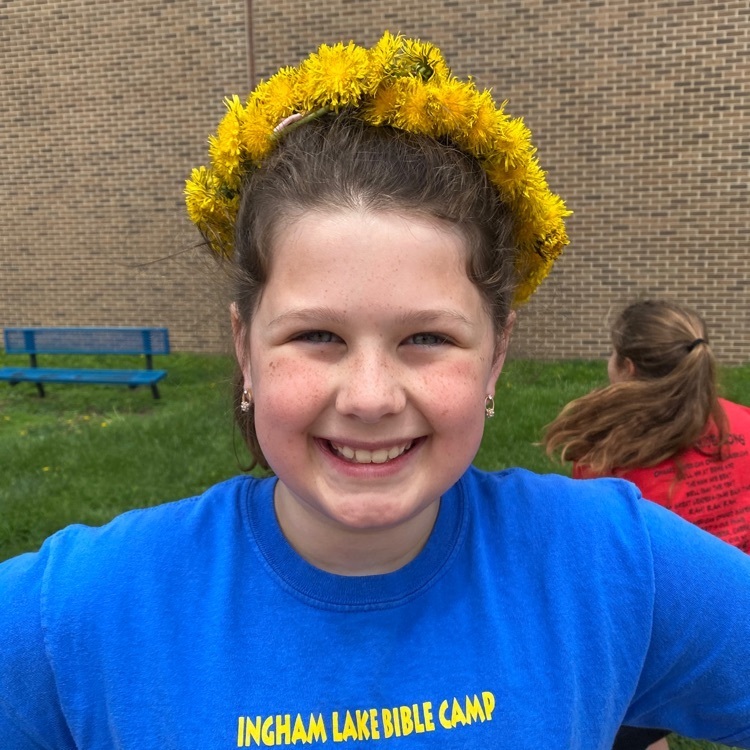 Come join us tomorrow morning for breakfast at 8:00 and 6th grade graduation at 8:15.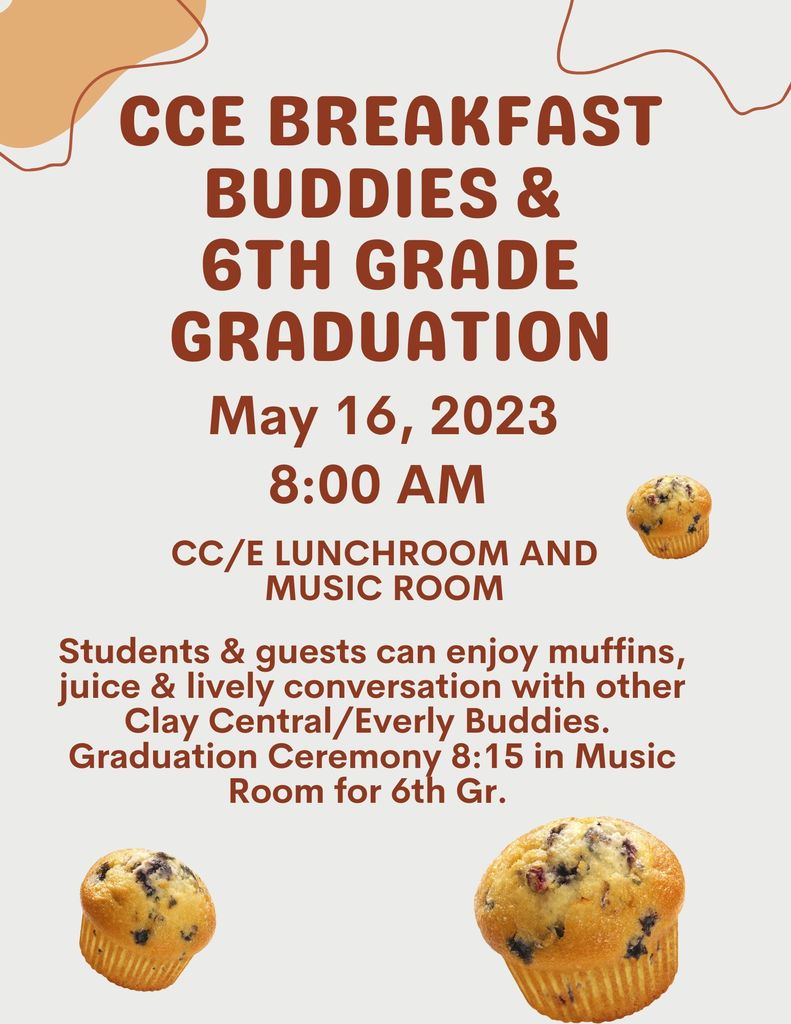 All CC-E students will go to Scharnberg Park for Outdoor Classroom on Wed., May 10. Buses leave at 9:20 and return about 2:30. Please apply sunscreen/bug spray at home if you do not want a Deet product used. A hot dog lunch will be provided. Children should dress in pants & tennis shoes for hiking. Bri the Naturalist will have life jackets for water activities.

Poppin Popcorn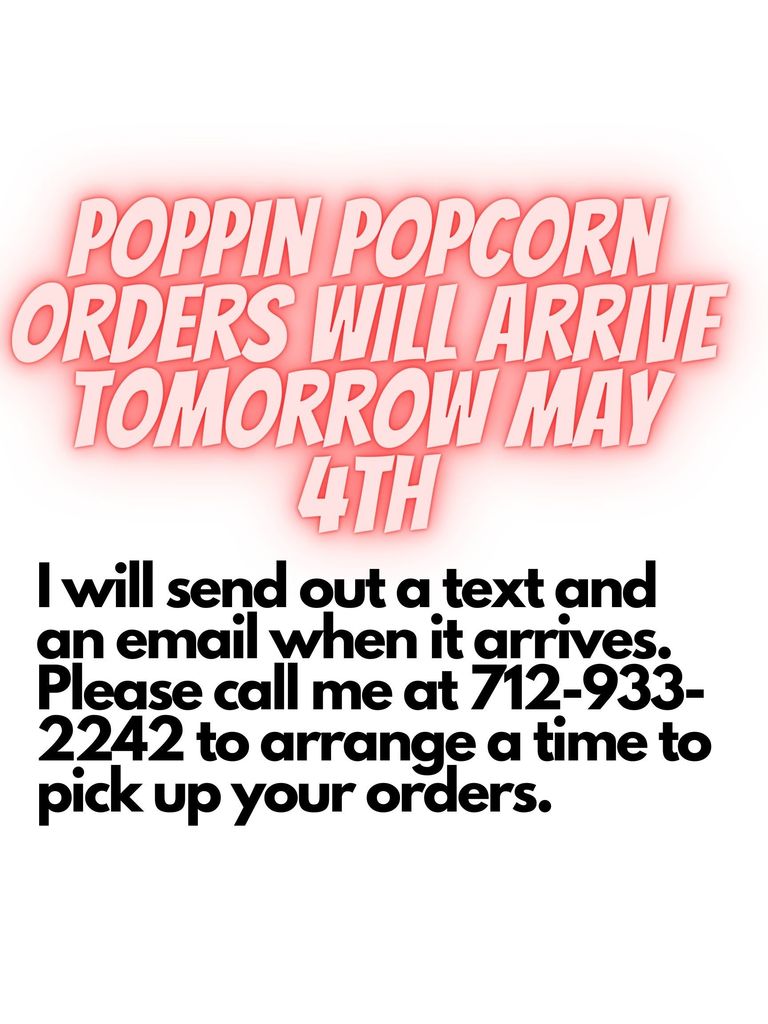 We are so proud of our students - they sang their hearts out tonight!